Since our team has been growing rapidly, we were running low on space. From the start of January we have moved to a new office. The move is now complete and we are really liking the spot. The building is part of the Nokia Campus in Espoo.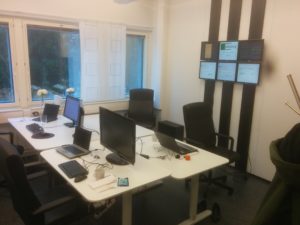 Our new address
Molnix Oy
Karaportti 5
FI-02610 Espoo
Finland
Office services
The office complex comes with several advantages that we were looking for, like reception services, printing and so on. But in particular, we need modern meeting rooms that are available whenever we want.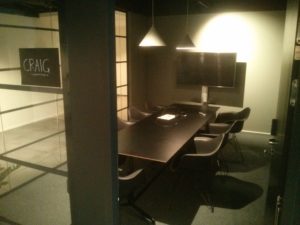 Our meeting rooms are named James Bond actors: Moore, Connery, Craig and Dalton. And, the coffee is great. I hope you will enjoy visiting us!
Monitoring
As part of the new office interior design, we use six screens that continuously monitor the status of Rapid Personnel Manager and our other services.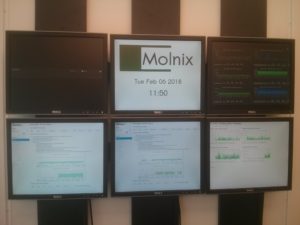 Creating this monitor system was a lot of fun and may deserve a blog post of its own. In short, the monitors are powered by a Raspberry Pi 3 each. They pull the content from an access gapped, read only proxy in order to separate the monitors securely from the systems they monitor.